April 1 announcement of faculty bouts adds excitement to Fight Night
The Fathers' Club annual Fight Night is expected to return this year, with a new twist. In an effort to raise more money after last year's Fight Night was cancelled due to the pandemic, teachers and faculty are invited to participate in this year's event. As a result, a huge audience is expected to fill up Barda-Dowling Stadium for this year's Fight Night. 
Currently, any teacher can sign up for a Fight Night bout against another teacher, and training will begin today, April 1. This year, the Fathers' Club is working with the walkathon to raise money. Incentives for the walkathon will now include the chance for students to "name your bout" between specific teachers.
Based on a survey completed today, April 1, if the $85,000 goal is reached, a boxing match between physics teacher Caribee Collier and geometry teacher David Milavickas will be confirmed. This will definitely be an entertaining heavyweight match.
"I hope Caribee won't mind calculating the initial velocity of me knocking him out cold in the ring," said Milavickas jokingly.
A bout will be held between mat teacher Jerrold Blew and science teacher Douglas Awe if $125,000 is raised for the walkathon. This matchup received the most votes amongst the students, and the $125,000 goal will surely be reached due to all of the anticipation. Students have already started calling this fight "the battle of the grumpy old men."
And finally, if $150,000 is raised for the walkathon 66 year-old John Haggerty said  he would gladly face off against his 27 year-old son Daniel Haggerty. This may seem like an unfair fight at first glance, but John Haggerty says he has plenty of experience beating his son in the past…in wii sports boxing.
Fight Night has always been a great tradition to bring the community together, and everyone is excited for the changes coming this year.
About the Contributor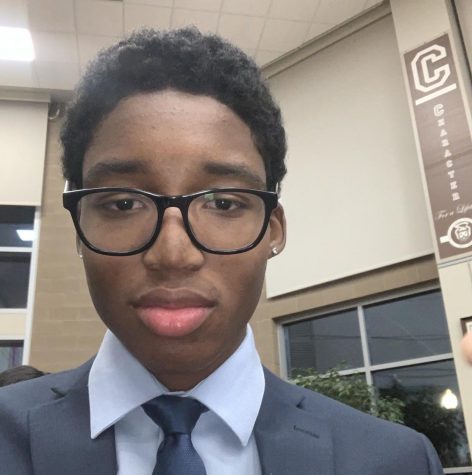 Blayr Young, Staff writer
As a student determined to succeed, Mount Carmel senior Blayr Young has many goals he aspires to reach in the future. Young is a four-year AP student at...