Day of remembrance to mark sad milestone
One year ago on March 12, the student body was sent home knowing only that they were supposed to learn remotely for the next two weeks. Little did they know that they would not come back to the campus for the rest of the 2019-20 school year.
Since then, the U.S has surpassed 500.000 deaths due to COVID-19, while worldwide there have been around 122 million cases and 2.69 million deaths.
As of the beginning of March, Illinois has had around 1,219,667 cases and 23,287 deaths. Indiana has had 678,669 cases and 12,907 deaths.
Mount Carmel has lost two members of our immediate school community: Mrs. Joann Marcinko, who recently had retired as the Spirit Store manager, and Mr. Frank O'Connor, a long-time volunteer in the Security Office (and father of Dean of Students Dan O'Connor).
In commemoration of these losses, the school will hold a memorial service on Wednesday, March 31 to mark the one-year anniversary of the start of the pandemic.
Mr. John Stimler, Mount CArmel Director of Mission and Minstry, believes it is important for the youn me of the school to be aware of these losses and to have solidarity with the families who have lost loved ones.
We will be remembering and praying for those lost to the Mount Carmel community, across the state and nation, and around the world.
As part of the memorial, the school will create a display of 500 small American flags representing the 500,000 plus victims of COVID-19.
About the Writer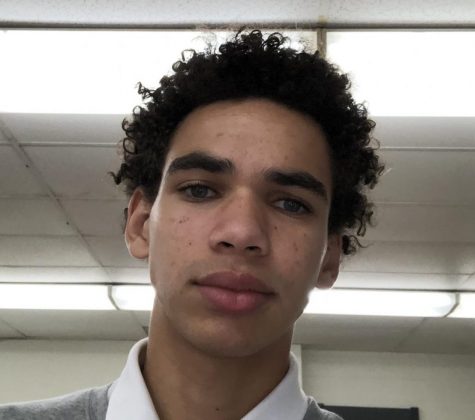 Artem Massey, Staff writer
Artem Massey is beginning his senior year and looking forward to attending college.

Massey was born in Paris, France, and grew up in Moscow, Russia....