Another class finishes the 4 year journey
Hang on for a minute...we're trying to find some more stories you might like.
The five minute passing period between classes at MC is a microcosm of the high school journey. Each student is on his way to a specific class, whether that be math, social studies, art, gym etc.  With 600 kids each rushing to get to his destination, the hallways are a mass of humanity.
In between classes, there are many conversations:  talk about sports, music, or an upcoming math test from Coach Blew are likely to be overheard.
Teachers stand outside their classrooms greeting students as they pass.  Many of those same teachers once walked the halls at MC just like their students.
Mr. Minogue, who graduated in 1983, noted how much more congested the building was with at least one thousand students. Minogue recalled those "glory days," and specifically remembered how the stairways were designated one way only, and the loud commotion made when somebody attempted to go the wrong way.  It was nice to see Minogue reminisce, and his love for MC began growing when he first entered the halls.
Since alums like Minogue walked these halls, there have been many changes to MC, including the renovation of the second and third floors. While the first floor currently looks much the same as it did when the school opened, it also is scheduled to be renovated once funds are available. This renovations not only will separate MC from other schools, but will undoubtedly define the past era from the present.
Still, the stairs remain unchanged, at least for now, and can remain in the collective memories of students from past and present. Many alumni who walked up those stairs for four years continue to support the school to this day, even as a new generation takes their place climbing those stairs.
Walking the halls one would see different age groups, backgrounds and interests amongst everyone. When the bell rings to end the day, chaos ensues as students pour into the halls, anxious to get to after-school practices or activities.
Navigating the halls before, during, and after school is one of the memorable aspects of students' four year journey at MC.  As the Class of 2019 leaves these halls for the last time,  journey is sure to be one they will remember, just like their predecessors.

About the Contributors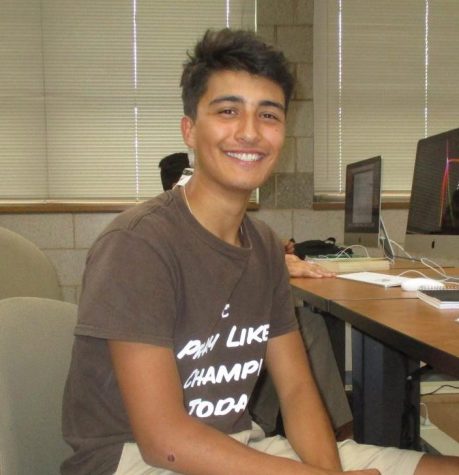 Kristian Rokita, Staff Writer
Kristian Rokita grew up on the South Side in the Bridgeport neighborhood with two older brothers, Matt and Nick. Playing multiple sports including hockey,...