Kicks from Nick
My love for sneakers began on February 27, 2016 .
That was the release date for the Jordan "Master" 12's, and I was lucky enough to snag a pair on the Nike website. To me, a pair of sneakers is one of those things where you can't just have one.
After the Master's came the "Cherry" 11 low, the "Tinker Olympic" 7s, then finally the Jordan 11 "Space Jam."
I don't really know where my love for sneakers originated, but it will definitely stick with me for the rest of my life. Since I first started with the Master's, my collection has expanded to around 50 pairs of shoes, including the Jordan "Bred " 4s, Adidas Yeezy 350 Boost "Zebra," and Yeezy 350 "Clay."
To me, one shoe that always brings unexpected attention is the Nike Air Max Plus. I own three pairs of those from the "OG" pack. The three colors in the pack are orange, blue, and purple. They are a comfortable shoe that go with anything, and always bring attention to my feet.
My go-to shoe that will always look great and go with anything is the 350 Yeezy. I have five Yeezy's: the "Zebra," "Sesame," "Static," "Clay," and "Cream." The best part of Yeezy's is their comfort. Most of the time when there is a fashionable shoe it won't be comfortable, but the opposite is true for the Yeezy. If I would ever suggest any shoe to someone for comfort and style, the Yeezy is the way to go.
The best part about the sneaker world is that all of the shoes are actually investments. When you buy a shoe you spend on average $200, but those same shoes can resell for $500. I think shoes are their own stock market, because the prices always fluctuate. One week a shoe could be reselling for $220, then a week later the same shoe might sell for $350.
I am proud of my sneaker collection, and I hope it will expand from this point forward.
About the Contributor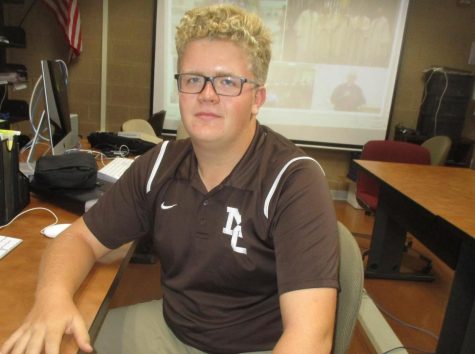 Nick Gulotta, Staff Writer
Nick Gulotta is a junior at Mount Carmel High School in Chicago, Illinois. Gulotta grew up in Lansing, where he attended Memorial Junior High School. Gulotta...