Obama Center brings new opportunity for Woodlawn and MC

On July 29, 2016, the Barack Obama Foundation announced that Jackson Park would be the home Obama Presidential Center opening in 2020. Located just east of Mount Carmel, Jackson Park is one of the largest and best known parks in the city of Chicago. In 1893, it was the site of the Columbian Exposition.
Locating the Obama Center in Jackson Park presents an amazing opportunity for the local community. For a long time, Woodlawn has been known as a deteriorating neighborhood. The anticipated construction of the estimated $500 million facility really has flipped this reputation, positioning Woodlawn as one of the hottest real estate areas in the city.
The Center will consist of three main buildings: a museum, meeting rooms and a private athletic center. It is likely to lead to various infrastructure improvements, help clean up the neighborhood, bring in revenue for the city and create jobs. According to philanthropynewsdigest.org (May 15, 2017), the Center will have an estimated $2.1 billion in economic impact and create nearly 1,400 jobs.
This development also may have a significant impact on Mount Carmel's future. Principal John Haggerty stated, "Having the Obama Center right in our neighborhood could create job opportunities for our students, as well as easy access to the center's programing."
After much delay, the Obama Center is expected to break ground sometime next year.
About the Writer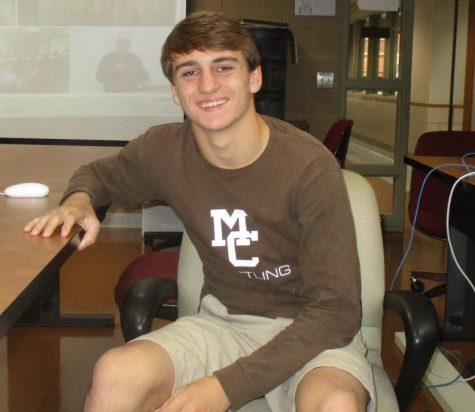 Miles Hoey, Staff Writer
Miles Hoey, a senior at Mount Carmel, is a varsity wrestler who lives on the South Side of Chicago in Beverly. Hoey would love to pursue his dreams of...