Loretto Academy stirs memories of another era
The former Loretto Academy, located on East 65th Street, just south of Mount Carmel's campus, has always stood out to me. Its sheer magnitude calls out and demands attention. When the building housed the Loretto Academy, it served as the sister school for Mount Carmel.
I was always interested in the history of the building, especially because Mount Carmel is one of the only all-boys Catholic schools in the city of Chicago that does not currently have a sister school. I also have a familial connection to Loretto, as my Grandmother graduated in 1960.
As the name suggests, the school was established by the Sisters of Loretto, who were invited to build a school for girls at this site in Woodlawn in 1905 at the request of the Carmelite priests of nearby Mount Carmel High School, a private Catholic school for boys. In August 1906, Loretto Academy became a four-year high school.
At the time of its founding, the Woodlawn neighborhood was made up of primarily white, working class families, and Loretto's classes reflected that demographic.
But according to Preservation Chicago, by the mid-1950s the demographics of the neighborhood had changed.  Loretto gained a reputation for accepting African-American women into its student body without regard for racial quotas, which was an unusual practice at the time.
Shirley Massey, my grandmother, was one of those women.  I decided to interview her in order to better understand her experience at Loretto.
Massey had to attend St. Anselm Grammar School from kindergarten to the 3rd grade, because her home parish, Holy Cross. did not accept African-American students. In fact, she recalls that at the time, only three Catholic schools in Chicago accepted African-Americans. However, by the time she entered the third grade, Holy Cross had begun admitting African-American students, and Massey was enrolled.
After graduating from 8th grade, Massey decided on Loretto because it was within walking distance of her home.  Later, the family moved from 65th and Langley to Hyde Park; she still attended Loretto but had to take the bus..
During her four years at Loretto, Massey saw first hand the effects of The Great Migration.  As a freshman, there still were many white students in the school. But she recalls that her senior class did not include many white students.  In later years, the school was entirely African-American and Latino, as the Woodlawn area was experiencing a mass exodus of white families.
The neighborhood and school evolved as Massey grew up.  She was part of the glee club and sang soprano as one of the soloists. She was also the student director for the senior play.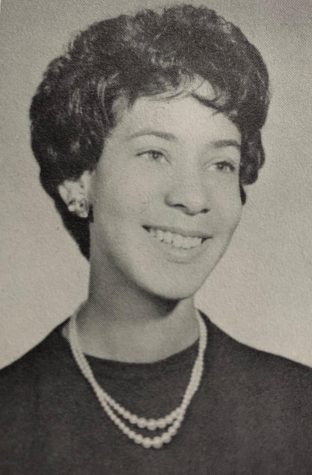 She enjoyed math, and her favorite classes were algebra, advanced algebra and trigonometry. On the other hand, her least favorite class was physics, and she recalls that at the end of the year she tore up her book.
She also recalls how she developed friendships.
"I remember I was placed in Latin, which had none of my friends from Holy Cross. I decided I had to make some friends, so I picked these three girls and we ended up becoming lifelong friends."
Massey's overall experience at Loretto was good., but she remembers at least one incident that made her feel uncomfortable, when the principal singled her out for her light skin and eyes.
"The principal used to call up the light skins with light eyes to her offices." She specifically asked my grandmother where she had gotten those eyes.  Massey responded "from God,"  and then turned the question around:  "Where did you get your eyes!"
Another interesting aspect of attending an all-girls Catholic high school in the late '50s was the rules they had to follow in the cafeteria. They could not drink from a bottle; they had to pour the drink into a cup. If they were eating a sandwich or a burger, they had to cut it in half, as you were not allowed to put all of it in your mouth.
Like many, some of her most memorable moments from high school revolved around graduation, specifically her senior prom and senior luncheon.
Massey recalls making her own beautiful white dress. At the time they were required to have the school approve their dresses to make sure they were not strap-less, so her mother added a shawl to cover her shoulders.
Loretto Academy closed the doors of its 65th campus in 1972, and according to Preservation Chicago, "The building was sold to the Woodlawn Community Development Corporation (WCDC).  Over the course of several decades, it was repurposed for a variety of uses, including a social service building and a church affiliated with Metropolitan Church.
However, the once impressive edifice has been empty for many years and has fallen into disrepair.  The property recently was sold to a private developer.
For now, the Loretto Academy building looms over the south stands of Barda-Dowling Stadium, a symbol of another era in Catholic education, and for my grandmother, a reminder of the mostly happy days of high school.
About the Contributor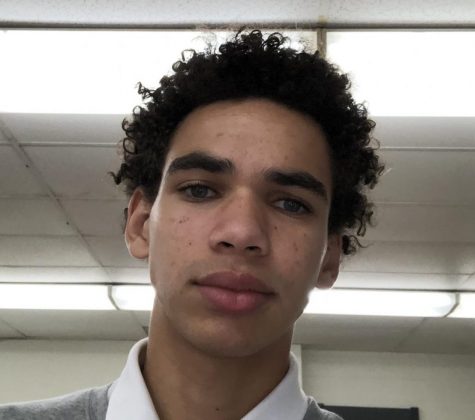 Artem Massey, Staff writer
Artem Massey is beginning his senior year and looking forward to attending college.

Massey was born in Paris, France, and grew up in Moscow, Russia....