Jackson Park: rich in history
Jackson Park is located between Lake Michigan and Stony Island on the east and west and between 56th street and 67th street to the north and south on the South Side of Chicago, Illinois.
The area was first developed in 1873 and is named after the seventh president of the United States, Andrew Jackson. The park was developed by architect and journalist Frederick Law Olmsted and Chicago architects/planners Daniel H. Burnham and John Wellborn Root.
Known originally as "South Park," the landscape had eastern and western divisions connected by a grand boulevard named the Midway Plaisance. in 1880 the commission asked the public to suggest official names for both the eastern and western divisions. The names "Jackson" and "Washington" were proposed. In the following year, South Park was renamed "Jackson Park" according to Wikipedia.
One of the biggest places in the early developments of Jackson Park was the Chicago World's Fair, the centerpiece of which was in Jackson Park.
But in 1893, a huge fire occurred. What in the morning looked to be a normal day at the World's Fair, turned out to be much more serious. One the buildings at the World's Fair caught fire and ended up killing 12 firefighters and 16 civilians.  The fire completely destroyed the building.
According to the Chicago Tribune, the reason that 12 of the firefighters died was that when the they ascended the building to put out the fire,  they were trapped by the design of the building. As a result of the fire,  architect Daniel Burnham, along with three others were charged with criminal negligence because of the questionable architecture of the building.
After the fire, people worked to reconstruct various buildings and bridges during what became known as the transitional period before the disappearance of the World's Fair.
In 1899, the storied Jackson Park golf course opened, the first public 9-hole course west of the Alleghenies. A year later in 1900 a 18 hole course, designed by the Olmsted bothers, was opened.
In 1918, a replica of the Statue of the Republic was created in response to the original statue being destroyed in the fire.
In 1972, Jackson Park was placed on the National Register of Historic Places.
In today's Jackson Park, there are so many interesting places to visit like the Wooded Isle, the Japanese Garden, and the Museum of Science and Industry.
In addition to those sites, the estimated $500 million Obama Presidential Library is scheduled to be located in Jackson Park near the University of Chicago campus.
About the Contributor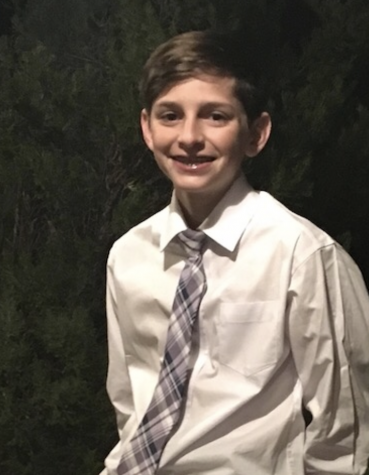 Patrick Hatzis, Staff writer
Patrick Hatzis is a senior at Mount Carmel High School. He was born in the West Loop, but now lives in the South Loop of Chicago. Hatzis attended private...