Johnnie's Beef: an Elmwood Park tradition
I have lived in Elmwood Park my whole life. Around my neighborhood, I've made plenty of memories in different places like Central Park, the library, even the McDonald's on Grand Ave and Harlem. But nothing has really been as significant as Johnnie's Beef.
Johnnie's Beef has been a cornerstone of my Elmwood Park community since 1961. There has not been a day that has gone by, that I haven't seen the line of customers wrapping around the building. Ever since I was little, I've been going there for hot dogs with my mom.
Everything about Johnnie's Beef is fast. That is what always really amazed me as a kid. We would just barely finish ordering, and I would have my food in my hand.
Everyone that works there is a part of a system that is almost like an assembly line.
Everyone has a different part to play: one man scoops the Italian ice and fills the drinks, someone puts the Italian beef and sausages into the bread and handles the peppers,  the order is passed to a third person who wraps up the sandwiches and bags them and finally the cashier passes the bag to the "dogger" who adds the hot dogs and tamales.
Right after I turned 16, my mom and I went to Johnnie's to get dinner for our family. As we stepped in the door, one of the guys looked me up and down and asked me how old I was.
When I answered "16," he asked, "Do you want a job?" Without a second thought I said ,"YES!"
About the Writer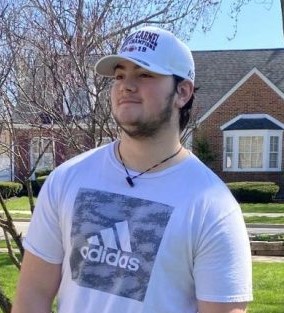 Joseph Asta, Staff writer
Joseph Christopher Asta is a senior currently attending Mount Carmel High School. At 17 years old, His current goals are to be accepted into a university...