MC choir, band showcase talent
Hang on for a minute...we're trying to find some more stories you might like.
Mount Carmel is built upon a common belief in tradition and character, but students have various ways to express themselves and pursue their dreams.  In addition to the many required classes, various electives in science, art, history and music are offered. Mr. William Spakowski, the new band and choir director at MC, is working hard to create opportunities at which the band and choir can demonstrate their talent.
On October 18, the choir, led by Spakowski, performed at the annual St. Cyril Dinner.  This event honors MC benefactors and donors recognizing their commitment to the school. St. Cyril, a patron saint of the Carmelite order, was the name of MC from 1900- 1924. Mr. John Haggerty, principal at MC, noted that the choir's performance was "impressive – especially considering they only had six weeks to prepare."
The choir has had other performances this school year, including a Sunday concert at First Presbyterian Church.  They also have led the music at several school masses. At the October liturgy, senior Tarris Ray had a solo which encouraged students to begin clapping along with the beat. Tarris said he "enjoys performing in front of his classmates."
Robert Adrow, also a senior, performed a solo as well. He was "nervous at first," but felt more comfortable after the senior class began to sing.
Even as the choir has been developing, the MC band has made its presence known at several pep assemblies and football games.
Upcoming performances for both groups include the MC Open House on Sunday, November 8, and a Christmas concert, which will be held on Tuesday, December 18 – again at First Presbyterian.
Spakowski is ambitious and brings a new leadership style to the choir and band. With multiple musical instruments, high energy singing and opportunities for solos, Spakowski is inspiring both groups to excel and exhibit their talents to the school and the larger community.

About the Writer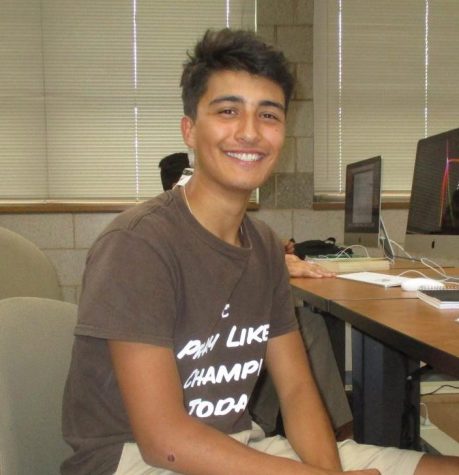 Kristian Rokita, Staff Writer
Kristian Rokita grew up on the South Side in the Bridgeport neighborhood with two older brothers, Matt and Nick. Playing multiple sports including hockey,...