Seniors learn how to save lives
Hang on for a minute...we're trying to find some more stories you might like.
Guests from Advocate Trinity Hospital came to visit MC on Tuesday, March, 26, to teach seniors how to give CPR. During his theology classes Mr. Burke took seniors to the Alumni Gym to become certified CPR participants.
The seniors were given an introduction on how CPR works, how to react in a situation when CPR is required and finally how to perform CPR.
Especially in sports, fast heart rates can cause a person to go into cardiac arrest. In the event of cardiac arrest, a person only has three minutes without blood circulation to avoid permanent neurological damage. Many of the seniors are involved in sports, and although it is not ideal, they should have the skills to perform CPR and save a life.
The seniors started by learning where to place the hands, how hard to push and how long. There was a specific rhythm that students needed to maintain. Finally, an EMS simulator was used to teach seniors how to send an electric pulse through the body.
The seniors and Mr. Burke received great feedback from hospital representatives and had a great experience. Hopefully if required. seniors could all be able to save a life.
About the Writer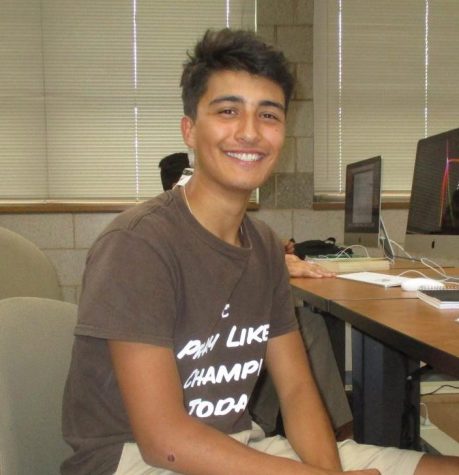 Kristian Rokita, Staff Writer
Kristian Rokita grew up on the South Side in the Bridgeport neighborhood with two older brothers, Matt and Nick. Playing multiple sports including hockey,...