Celeb's tweet nudges Wendy's to bring back spicy chicken nuggets
Wendy's Spicy Chicken Nuggets are making a return, thanks to a viral tweet from Chance the Rapper.
On May 4, Wendy's twitter handle posted, "Y'all keep asking, so here's your chance.  The people in charge say if you guys can get our tweet (this one right here) to 2 Million likes, they will bring SPICY CHICKEN NUGGETS BACK.
Let's freakin' do this!"
Artist Chance the Rapper replied, tweeting, "Positive Affirmations for today: I WILL have a good day, I Will succeed today, Wendy's WILL bring back spicy nuggets at some point please please Lord let it be today."
Since the original post, Chance's  tweet reportedly has been retweeted 36,645 times, and received over 233,775 likes.  Due in large part to the celebrity's influence, it wasn't long before Wendy's original post had received 2.2 million likes, prompting the return of the popular nuggets. Multiple comments on Wendy's twitter feed noted that this wouldn't have happened without Chance's input.
On May 6, Wendy's also brought back its 50-cent Frosty, just to add to the spicy chicken frenzy.
Personally, I'm glad that Chance started this movement to bring back my favorite things at Wendy's.
However, not everyone was as pleased.
Comedienne Amy Schumer posted on Instagram, "Hey! We love @chancetherapper and hate to be the ones to tell him that Wendy's is the only fast food chain refusing to protect farmworker women from sexual assault and rape in the fields. This is true. Please read that sentence again. Message for the people in charge: Instead of spicy nuggets, we want food that is harvested with dignity NOT violence. Please join the @fairfoodprogram and #BoycottWendys link in my bio of how you can help."
Then she added (as celebrities often do, using social media for personal announcements), "Also we are having a boy."
About the Writer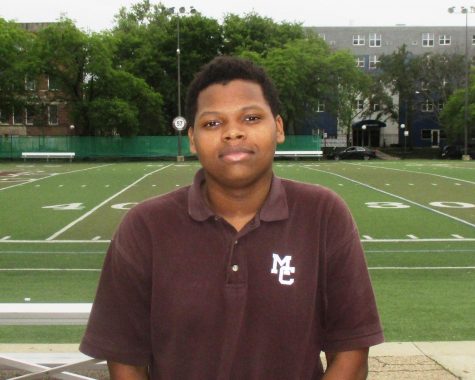 Trent Smith, Staff Writer
Trent Smith is a junior at Mt.Carmel High School. He is 16 years old, and was born in Chicago but raised in Riverdale, Illinois.  He attended Christ Our...