The tradition of baseball at MC
Hang on for a minute...we're trying to find some more stories you might like.
When many people think about Mount Carmel athletics, people immediately think of football. Although we are very proud of our football team, it is baseball where our journey began. With the start of the MC baseball season upon us, we look back on where MC baseball really started, and  how far it has come.
Photographic evidence shows that  in at least 1909, our first sports program in school history was St. Cyril's baseball team. Famous author and alumnus, James T. Farrell, was a member of the St. Cyril team starting in 1920.
Over the years, Mount Carmel has had some star players.
Denny McLain, a 1962 graduate, played for nine seasons with the Detroit Tigers, Washington Senators, Oakland Athletics and Atlanta Braves. McLain was a three-time all-star, World Series champion, two-time Cy Young winner, and two-time MVP. He was the last pitcher in MLB history to have 30 wins in one season.
Erik Pappas '84 was drafted sixth overall in the 1984 draft by the California Angels. Pappas went on to play for the Chicago Cubs and the St. Louis Cardinals.
Last year, 2018 graduate, Alek Thomas, was selected 63rd overall in the 2018 MLB draft by the Arizona Diamondbacks. He currently plays in a rookie league with the Missoula Osprey in Montana.
Over the years, the Caravan has not only had great players, but also great teams. The Caravan won a state title in 2013 and also finished runner up in 2015.
The Caravan look to continue the legacy with a state title run this season.

About the Writer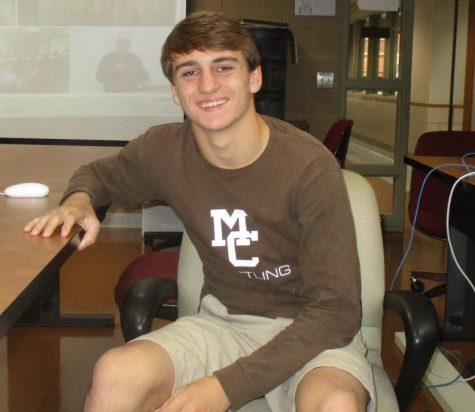 Miles Hoey, Staff Writer
Miles Hoey, a senior at Mount Carmel, is a varsity wrestler who lives on the South Side of Chicago in Beverly. Hoey would love to pursue his dreams of...