A golf comeback to be remembered forever
On April 14, 2019 one of the best comeback stories in sport occurred. Eldrick Tont "Tiger" Woods won the Masters for the first time since 2005.
When "Tiger" first came to golf, he was unstoppable and instantly took over the game. Woods turned pro in the summer of 1996 and had his first tour win on Oct. 6, 1996, at the Las Vegas Invitational with a four day score of 27 under par. Since that day, Woods has won 80 other golf tournaments giving him a total of 81 tour wins. These 81 wins put Tiger in second overall with wins. The only person who has more is Sam Snead who has 82.
The reason this Masters win was more important than any other was because of what Woods has gone through during the last nine years, including a 2010 neck injury; a 2011 sprained MCL and Achilles; another Achilles injury in 2012; and back surgeries in 2014, 2015, and 2017.  To win his first major since 2008 after all of that is remarkable.
Woods had an all around great performance at the Masters this year. Through the four days of the tournament he had an overall score of 13 under par.
In this Masters, Woods accomplished something he never had done before. He was able to win a major without leading going into the final round.
About the Contributor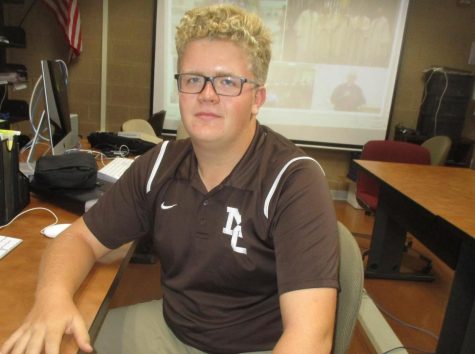 Nick Gulotta, Staff Writer
Nick Gulotta is a junior at Mount Carmel High School in Chicago, Illinois. Gulotta grew up in Lansing, where he attended Memorial Junior High School. Gulotta...