Why soccer?
A question that I'm often asked is why I chose soccer as my main sport and what keeps me motivated to take it to the next level.
My answer is that my dad played soccer at a high level, and as a kid I grew up watching the game with him.  Little by little I started to enjoy it, and eventually told myself that this something I would want to take to the next level. I did start out with baseball and swimming, but neither got my attention like soccer.  Once I realized I wanted to pursue the sport, my dad started to help me out.
The first team I played with was in 2007 with the Bolingbrook Raiders, a travel soccer team from the suburbs of Chicago. The team helped me take my game to the next level, and as I got recognized for my play that only motivated me to keep getting better.
Once I got out of eighth grade I shadowed at Mount Carmel and St. Rita, but I enjoyed the MC visit better and I found out that the soccer team was much better at MC. Then I got to meet the head coach Antonio Godinez, and the guys from the San Antonio club team, many of whom attend Mount Carmel, and make up most of our starting lineup.
Mount Carmel was a good choice not only because I met more people, but also because the players and people really helped me get better as a soccer player and as student athlete.  To this day I'm still striving to get better at soccer and some day to take it to the next level.
About the Writer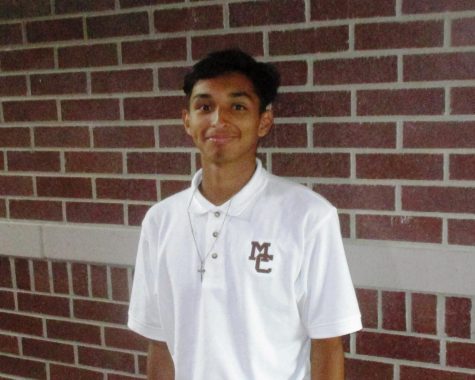 Marcos Cid, Staff Writer
Marcos Cid attends Mount Carmel High School and plays soccer. He is 16 years old and a few of his goals are to be a good student and to be the best student-athlete...