Basketball looking to bounce back after losing stretch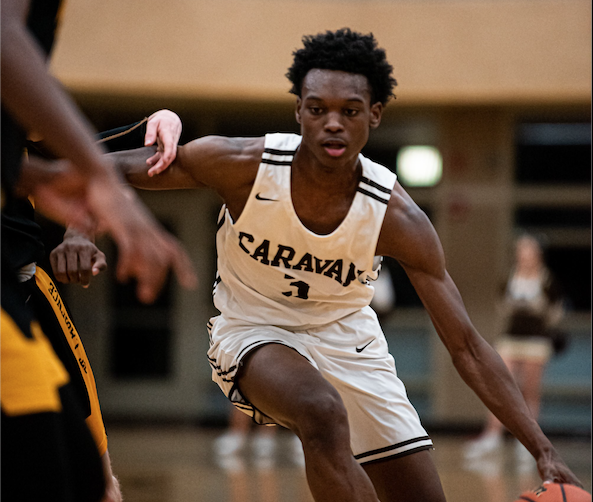 As of right now, the Mount Carmel basketball is 2-4 overall, and 1-2 for conference games. This places them third in the Chicago Catholic – White standings, behind Saint Rita and Leo.
On December 3, the Caravan lost to Saint Laurence 67-70.  That was followed on December 6 with a 59-69 loss to Fenwick 59-69, and on December 10 a 45-49 loss to DePaul College Prep.  The close scores in two of their previous three games offer evidence that the team we can improve its record as the season progresses.
Senior Andre Bennett has been playing great, averaging 12.6 points, 8.4 rebounds, 3.8 assists, and one steal per game with two double-double games as well. Bennett is shooting 45% from two-point range and 42% from three-point range. His high level of play is likely why he is considered the leader of the team.
But it isn't only the seniors who are stepping up.
Juniors Jadyn Benson and Matthew Hawkins also have also been playing great. Benson is averaging 13 points, 8.6 rebounds and 1 assist, and has had a double-double game this season as well. He is shooting 58% from two-point range and 40% from three-point range. Hawkins has been averaging 12.6 points, 4 rebounds and 3 assists per game, while shooting 45% from two-point range.
Sophomore Elijah Jointer and freshman DeAndre Craig have also stepped up. Craig has been very effective with passing the ball and setting up his teammates, while Jointer rebounds at a high rate. We can expect these two to be important pieces this season, and without a doubt, stars in the near future.
In addition to these players, there are many other important pieces that make up the team. Charlie Chappetto, Chikelu Egbuna, Justin Fitzgerald, Jacob Harris, Grant Mason, Nicholas McCarthy, Cormac McLinden, Christian Payton, Christopher Whelton, and Benjamin Perry have all been effective.
On Friday, December 13, Mount Carmel will tip off against De La Salle at De La Salle Institute at 7:00pm.
About the Contributor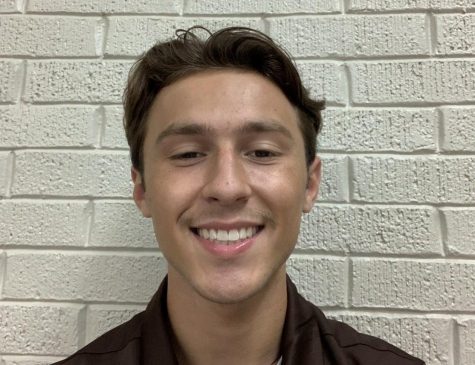 Andrew Robustelli, Staff writer
Andrew Robustelli is from Chicago Heights, Illinois, just south of the city. He attended St Agnes Catholic School from pre-school through eighth grade,...