With theaters closed, 2020 was the year of streaming
The year 2020 was a weird one for movies because theaters were not open for premieres.  Many like myself satisfied our appetite for film by spending more time on streaming platforms like Netflix.
Here are a few of my favorite viewing experiences of the past year.  Some of these premiered before 2020, but I only viewed them this year:
1.) Soul
Critically acclaimed since its release, Soul follows Joe Gardner, who after his premature trip to "The Great Beyond," helps another soul find its reason to continue living, so that he can get back to earth.
2.) Joker
A dark thriller that tells the tale of Arthur Fleck, who is simple man in the dark of Gotham City. Where you watch a person who after having everything stripped from him truly becomes a monster.
This movie is a great trip through and through, it is very psychologically driven, so what I really loved was that I had to think about his actions throughout the movie.
3.) WW84
Wonder Woman: 1984 follows Diana Prince, as she takes on a power crazed, Maxwell Lord as he tries to cause massive damage to the world, by granting everyone's wishes and taking whatever he desires in return.
This movie has seen mixed reviews but I personally enjoyed it. At it's core it really shows the values of truth and justice, and their are no shortcuts to becoming great, because only true heroes overcome it all.
4.) Avengers Endgame
By far the biggest movie crossover event ever, this thrilling heist-styled superhero movie brings to a climax ten years of a interconnected cinematic universe. It also brings together hundreds of heroes from Iron Man to Rocket Raccoon, from every corner of the galaxy. This movie is a crazy thrill ride, and it is a cinematic masterpiece. I highly recommend it.
5.) The Fresh Prince Reunion
Streaming on HBO Max, the "The Fresh Prince Reunion" brings back the cast, including, Will Smith, Alfonso Ribeiro, Karyn Parsons, Tatyana Ali, and others. That made this show such a hit, as they discuss all their favorite moments and favorite memories during the creation of the show.
I loved watching the show when the reruns would play on tv, and the lessons it taught to me as a kid. Seeing these people who played the characters come together and relive it all made me so happy.
About the Contributor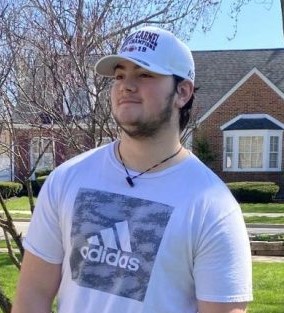 Joseph Asta, Staff writer
Joseph Christopher Asta is a senior currently attending Mount Carmel High School. At 17 years old, His current goals are to be accepted into a university...