South Holland park holds historical value
Paarlberg Park in South Holland is a place I used to visit regularly, when I was younger, to play soccer and Pokémon Go. The park has three soccer fields, two baseball fields and a playground. Paarlberg Park is also home to a historical homestead that was built in 1870.
The park is named after Antje Paarlberg, a widow from the Netherlands who came to America circa 1847. On her voyage to America with her family, Paarlberg's husband died, but due to Paarlberg's perseverance, she refused to go back to the Netherlands. Paarlberg bought 70 acres of land just 20 miles south of Chicago and built a log cabin with her six children.
Author Edna Ferber wrote the Pulitzer Prize winning novel "So Big" in 1924. The book was inspired by the life of Antje Paarberg, but the Paarlberg family believes the story is highly fictionalized and inaccurate.
Paarlberg's son, Peter Paarlberg, built the frame of the house on Paarlberg farm that can be found at Paarlberg Park today. The Paarlberg Historical Farm and Museum can be found at the west end of the park beside Thorn Creek. The Paarlberg homestead was donated to the South Holland Historical Society in 1970 by Paarlberg's descendants. Tours are given by the South Holland Historical Society members throughout the day. 
A stone sits in front of the homestead with the text "THIS PROPERTY IS A PART OF THE PROPERTY PURCHASED BY THE WIDOW PAARLBERG IN 1847. SHE WAS THE MAIN CHARACTER IN EDNA FERBER'S BOOK "SO BIG." THE FAMILY OF HER SON PETER PRESENTED THIS HOMESTEAD TO THE SOUTH HOLLAND HISTORICAL SOCIETY IN 1970."
About the Contributor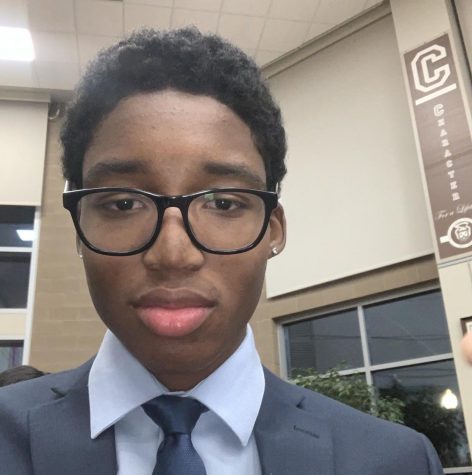 Blayr Young, Staff writer
As a student determined to succeed, Mount Carmel senior Blayr Young has many goals he aspires to reach in the future. Young is a four-year AP student at...