Trading country for city life, not all bad
I lived and grew up in a small town in Indiana called Griffith, but recently I moved to the city of Chicago. To be exact, I moved to an apartment just off Lakeshore Drive on Belmont Avenue. My lifestyle now is different than what it was before.
Obviously, one difference is the way I get to school. Now I take the CTA Red Line all the way to Jackson, then hop on a bus. I take that bus all the way to 64th street.
Back when I was living in Indiana, I would just hop on the Mount Carmel bus that would take me straight to the front doors of the school.  When I first moved, I thought getting to school would take less time, since I was now living in the same state, but it turns out it takes the same time.
Another big difference is the density of the city.  There so many people, it seems like you rarely see the same person twice. Where I had lived in a small Indiana town, everyone knew everyone. Also, it seems like the people in Chicago do not sleep. There are always people walking around and doing something outside, no matter the time.
Another difference is the lack of open space.  In Indiana, where I grew up, there were a bunch of parks within walking distance. Where I am now, there isn't a park to hang out at with friends or family. I have to take a train or a bus to get to one.
However, in exchange for me losing my parks, I gained a bunch of great  food places near me. I will say that it was a fair trade.
About the Writer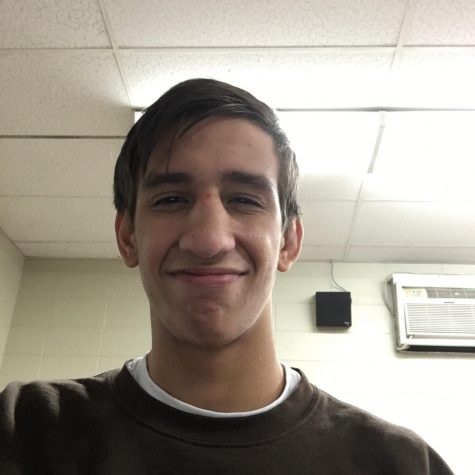 Noah Mis, Staff writer
Noah Mis, an 18-year-old senior, has been on Mount Carmel's varsity roster for wrestling all four years, and won a state title as a junior at 132 lbs....