Holiday lights: a Brookfield tradition
Brookfield, Illinois, is a typical suburban town, except that it houses an internationally recognized zoo. The zoo has a rich history in Chicagoland of teaching ecology and conservation to the two million-plus visitors it receives annually.
Being from Brookfield is very interesting, since we are the town with a zoo. We have unique experiences that just don't happen in other towns, such as the peacocks getting loose every couple of years and living in someone's tree. The town and the zoo have had a unique history.
In 1919 Edith Rockefeller McCormick desired to build the nation's largest and most modern zoological park. She specifically wanted bar-less enclosures to allow people to connect with the animals and allow for educational opportunities. In 1922 the Chicago Zoological Park was chartered, and the zoo opened in 1934. The zoo is owned by the Forest Preserve District of Cook County and operated by the Chicago Zoological Society. It first rose to national prominence in 1937, when it housed the panda named Su-Lin, the first in the U.S. 
Today the zoo comprises over 2,500 specimens and some 450 species. The zoo is a staple of the area and has special exhibits every couple of years. Two years ago the zoo was back in the headlines for bringing in its first Panda since Su-Lin, however this time it was a red panda.
During this holiday season, the zoo has been celebrating Holiday Magic. Unlike last year, this year the zoo requires you to reserve your tickets for a specific time so they can comply with COVID-19 protocols. The event will feature over one million LED lights and a 600-foot tunnel of lights.
As a resident of Brookfield, I have to admit that I won't miss the mile-long line of cars that starts the first day of the lights.  The lights can be a bit of pestilence to some, but it does signify the beginning of the holiday season, at least to me. It might not be the same as other years, but it is a consistent reminder of the time. That's why other institutions who are looking to make some money are doing the same thing. The Morton Arboretum and the Mag Mile are also doing festive lights this year.
This year might not be normal and that's okay. This time of the year is about community and family, which is a needed reminder especially this year. Holiday lights are a needed distraction from what we have all gone through this year. We can all get through this together as a community.
About the Contributor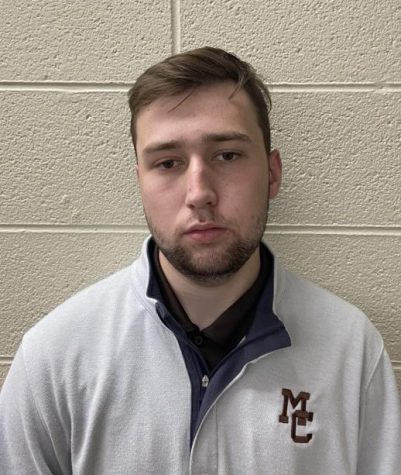 Benjamin Fields, Staff writer
Benjamin Fields is a senior at Mount Carmel High School. Fields grew up in Brookfield, Illinois, a suburb of Chicago and attended S.E Gross Middle School....