Wrestling shows heart in close defeat
The best of the best. The top-ranked in Indiana vs. the top-ranked in Illinois. Top ten nationally ranked wrestlers, various highly in-state ranked wrestlers, senior night for the Caravan. This matchup had everything. 
This matchup had various top state and nationally ranked wrestlers such as Seth Mendoza in the 106-pound weight class, Ryan Boersma as a heavyweight, and Sergio Lemley in the 126-pound weight class. For Crown Point High School, they had Sam Goin, the number one Indiana ranked wrestler in the 152 weight class, Logan Frazier, who is the number one Indiana state wrestler in the 126-pound weight class, and number one in the state and the country for the 138-pound weight class, Jesse Mendez.  
Before the meet, Caravan Head Coach Alex Tsirtis mentioned on top of having the motivation of being such a big matchup, coming off a heartbreaking loss to Marist 30-29 just the day prior, "the players are hungrier." Tsirtis also added that some of the wrestlers felt like they had "something to prove."  He also said that the seniors definitely wanted to put up a big display since it was senior night. 
Tsirtis also said that it was exactly the matchup they needed to prepare them for state. "It's a very high-intensity environment that will get us ready for state."
To state it simply, this matchup did not disappoint, it had everything from mercy rules, pins, to close matchups. 
Although they may have just narrowly lost 31-29, there were a lot of individual performances that were extremely encouraging. 
There were huge performances from wrestlers such as Boersma, who won by pin, Mendoza who won 15-5, sophomore Damien Resendez who won 11-4, Lemley who won 10-2, and senior Owen Jacobson who won by pin. 
Despite the close defeat, they showed a lot of character, fight, determination, and they showed why they deserve to be talked about with the best of the best. 
Jacobson felt that even though they lost, the team proved themselves as strong competitors and proved that they deserve to be in the position they are. "We had a lot of encouraging individual performances that proved we are one of the best," said the senior.
Another senior, John McKeon, made it clear that while this meet was very high intensity and a big matchup, it served as great preparation for the state playoffs. "Playing such a highly ranked opponent is gonna really help us prepare for the state playoffs," he noted.
Mount Carmel wrestling has been nothing short of great for years now, having numerous individual state champions, and team state championships, but now the team finally seems to be getting the recognition and attention from more of the Mount Carmel community that they deserve. 
About the Contributor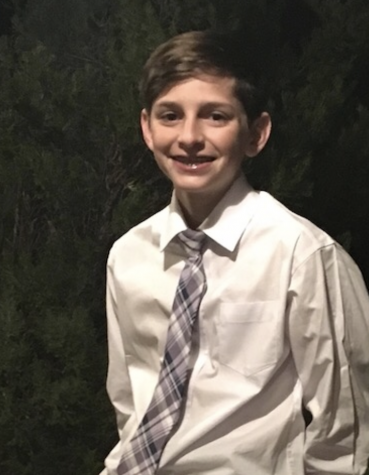 Patrick Hatzis, Staff writer
Patrick Hatzis is a senior at Mount Carmel High School. He was born in the West Loop, but now lives in the South Loop of Chicago. Hatzis attended private...